Creating your own herbal first aid kit can augment you with the tools to be more resilient in times of adversity. There are so many different possibilities in our lives that can create hardship, challenge, and illness. There are even more things in life that can equip and empower us with what we need to remain calm, adaptable and safe when the unexpected unravels.
Dire situations are becoming more prominent in our world. Pandemics, ice storms, flooding, fire. Even when you're not in a survival situation, circumstances can drastically change. It is almost impossible to plan for a disaster while it is happening, so the best time to prepare is now! Examine the possibilities of life at critical angles, as well as the remedies to alleviate them. I can assure you that fear will dissipate with thorough preparedness. And with a kit that is brimming over with organized, powerful, homemade plant/mushroom medicines you have put together yourself, you will feel ready to take on whatever comes at you!
In this post, I talk about a lot of different medicines I use on a daily basis in my own life. The best thing is that you can create a lot of these simple, easy herbal remedies in your home on the cheap if you already have some knowledge of the wild plants that surround you. If you're not aware of the plants around you, I highly recommend starting to learn, as this can equip you with many different tools to remedy a given situation. Knowledge of the things around you in Nature can be your ultimate source of resiliency in a time of uncertainty. You never know when you could be in need of something that is growing all around you beneath your feet.
Issues with our health are complex and varied, so being prepared with remedies that have multiple functions against various ailments are your best bet for feeling prepared and safe. After several outings, camping trips and travel, you will soon learn what you need most regularly. Try to keep them as organized as possible so that when you need them, it's easy to access them quickly.
I'm all about combining herbal remedies with traditional first aid kit contents. I feel wholeheartedly that allopathic and holistic medicine work best symbiotically. Both of these systems have a lot to offer one another. A herbal first aid kit is great for camping, travelling, home use, or keeping in your car in case of an emergency.
Firstly, focus on getting the hardware right. Most smaller first aid kits you buy at the store have all of the stuff you'll need.
-Waterproof carry case for the kit
-Hydrogen Peroxide
-Tensor Bandages
-Eye Wash Kit
-Gauze
-Bandaids
-Vet Wrap
-Gloves
Now we will step into the herbal applications!
Knowledge of Nature


Knowledge of the incredible world of plants, trees, and fungi around you is your ultimate source of staying healthy, safe, and adaptable in the face of crisis. It can also allow you to create many different remedies absolutely free of cost. Understanding the environment around you and how to utilize those gifts is the roots of your first aid kit!

Raw Honey and Sugar


Rejoice sweet tooths and bee keepers! If you get a mild cut, honey or sugar can be really helpful to you. Honey can also help with cellular regeneration of your wound, and both help to keep it clean. Simply apply honey or sugar with clean gloves to the wound and then cover with bandage. Change bandage and reapply daily.

2. Salt
Salt is an incredible resource. It can be an extremely useful when combined with water as a wound wash, eye wash, clearing nasal pathways, and for gargling when you have a sore throat. Also, if you're in an emergency situation and need to preserve food, salt is a key ingredient in fermentation! Plus, it makes the taste of food shine.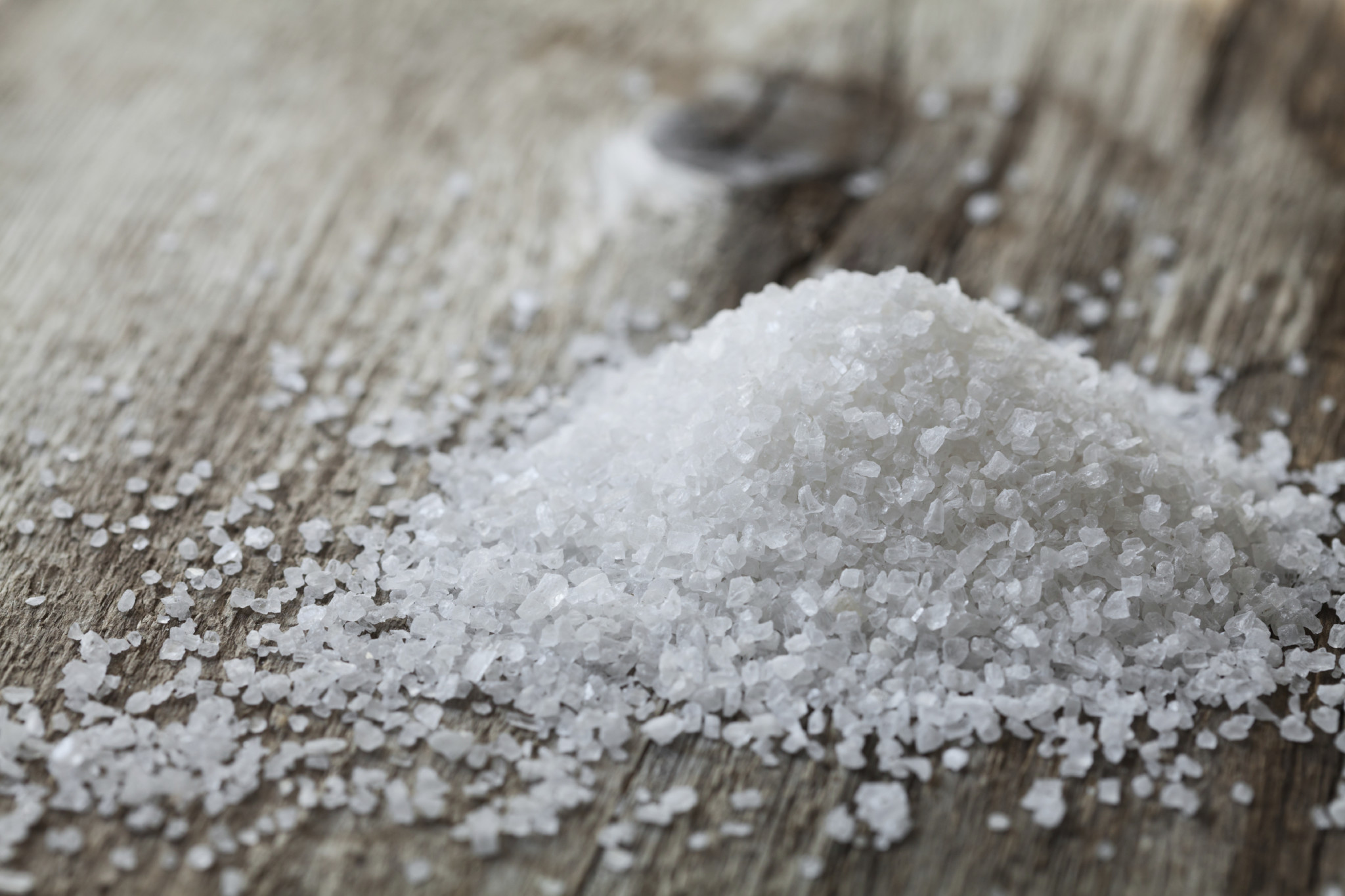 3. Elderberry Syrup; anti-viral, cold and flu, overall immunity
Elderberry syrup is my go to cold and flu remedy. Cold and flu is quite likely what affects the most people around me. They're also great preventative medicines; I haven't had the flu in over two years and owe it all to this incredible shrub. Click here to learn how to make your own syrup and learn more about Elderberry, or buy Wild Muskokas amazing product!
4. Mushroom tincture; Overall immunity
Reishi, Turkey Tail, and Birch Polypore are all immunomodulating, meaning that they keep the immune system in balance. They also have powerful anti-inflammatory compounds, anti-viral, as well as anti- cancer properties. This is an incredible tonic I have almost every day. Either forage your own mushrooms to make your own tincture by letting them macerate in at least 40% alcohol for 6 weeks), or check out these amazing products created by Harmonic Arts and Host Defense.
5. Wormwood tincture; Stomach parasites, Food poisoning, and Nausea Take 5 drops of tincture hourly until symptoms subside. This is powerful medicine for these common issues. If you're travelling far away to countries where food safety isn't as regulated, this is a great tincture to take before meals! Create the tincture by macerating fresh or dry Wormwood in alcohol in a dark place, shaking daily for 6 weeks.
6. Dried Ginger; stomach aches, and motion sickness
Dried ginger chews are great to carry with you in your first aid kit. It is an incredible stomach soother in times of nausea, and a powerful anti-inflammatory.
7. Mullein Flower Olive Oil; ear aches, and swimmers ear
Mullein seems to grow in just about any disturbed area. This multi-functional plant is a great remedy for ear aches! Simply infuse the flowers in olive oil for a month. Let's say you're on the road and you don't have any Mullein flowers you can access and you suspect an ear infection. Grab some olive oil and garlic at a nearby restaurant or grocery store, crush up the garlic and let it infuse in the olive oil for a few minutes. If possible warm the oil with the garlic in it. Add to your dropper once it's cooled and put a few drops in your ear. Caution: Do not apply to perforated ear drum. Do not let olive oil infuse garlic for more than a few hours.
8. Jewel weed ACV; Poison ivy relief
There's a beautiful plant with orange flowers called Jewel weed. This plant often grows near Poison Ivy, and rather remarkably it alleviates Poison Ivy symptoms! Nature designs itself well. Before going out on your adventure with your first aid kit, collect some Jewel Weed and let it infuse in a jar of Apple Cider Vinegar for a month or so. This can also be used in collaboration with Black Tea bags applied to the skin where Poison Ivy has affected. A great remedy!
9. Lavender essential oil: burns, cuts, headaches, bug bites, sleeplessness
Lavender essential oil has such an array of uses. Everything from burns, sleeplessness, bug bites, headaches, to just general comfort, Lavender essential oil is a must have in your first aid kit. When it comes to burns, use directly on skin immediately after burns and then cover with ice pack or cold cloth compress. Inhale the essential oil for headaches. I highly recommend Divine Essences products.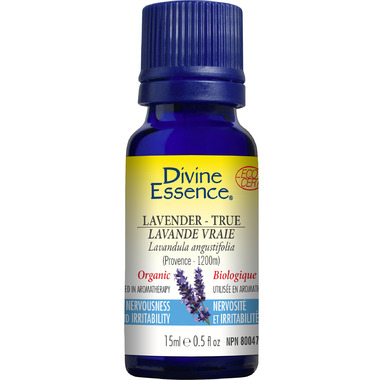 10. Aloe Vera; Sun burns
Having a bottle of Aloe Vera gel handy is so effective for sun burns. It is incredibly soothing and provides a cooling sensation. It also helps the burn to heal faster.
11. Witch hazel; Insect bites, burns
Witch hazel is quite astringent and helps to alleviate swelling from insect bites and reduce the itch. Apply to burns as well in combination with Aloe Vera. Thayers products are fantastic.
12. CBD + Balm of Gilead salve; Muscle Pain
This is one of my favourite salves I make. As someone who gardens for a living, having a salve on hand for sore muscles is an absolute life saver! The effectiveness of this formula is very soothing. I find this combination of CBD and Balsam Poplar buds especially helpful. If you don't have access to Balsam Poplar, simply make a salve with CBD, oil, and beeswax and apply to sore muscles. Reapply as it wears off, it usually lasts for a good hour for me.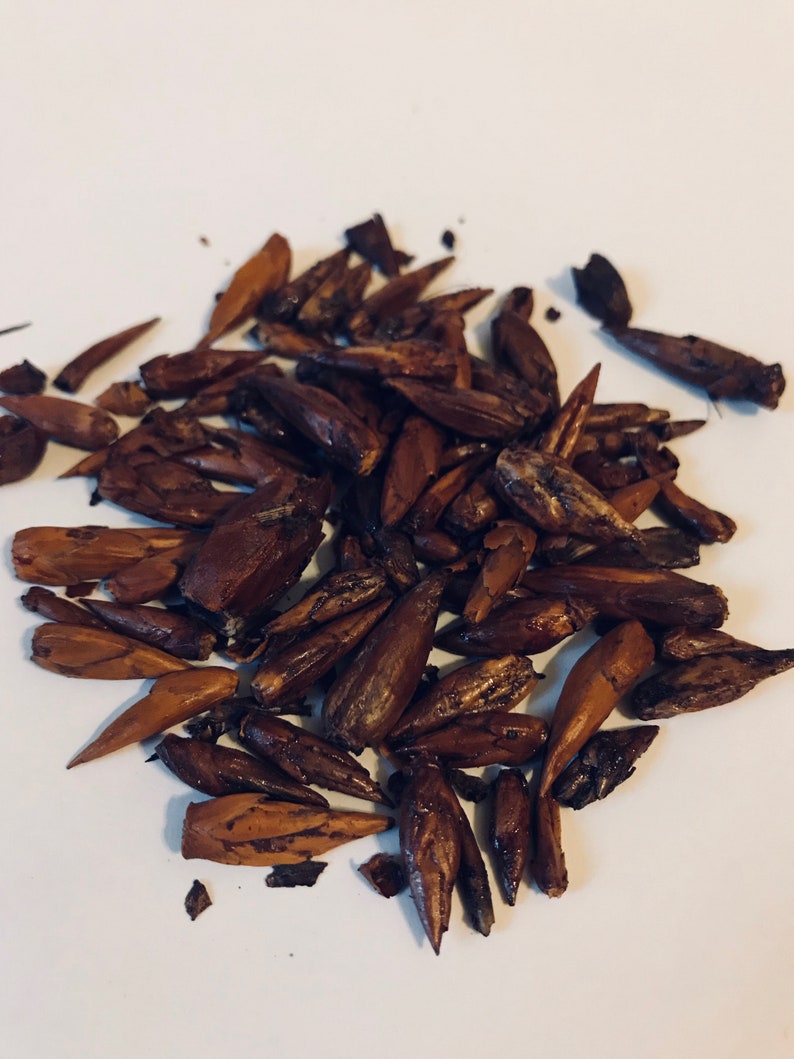 13. Nervine formula; Anxiety, Stress, and Sleeplessness
A tincture with Oat straw, Hops, Passionflower, and Valerian can help immensely with these issues. Even a tincture with only one of these will treat your nervous system well. An absolute essential in the first aid kit. If you don't have access to these herbs, St Francis is a great herbal company.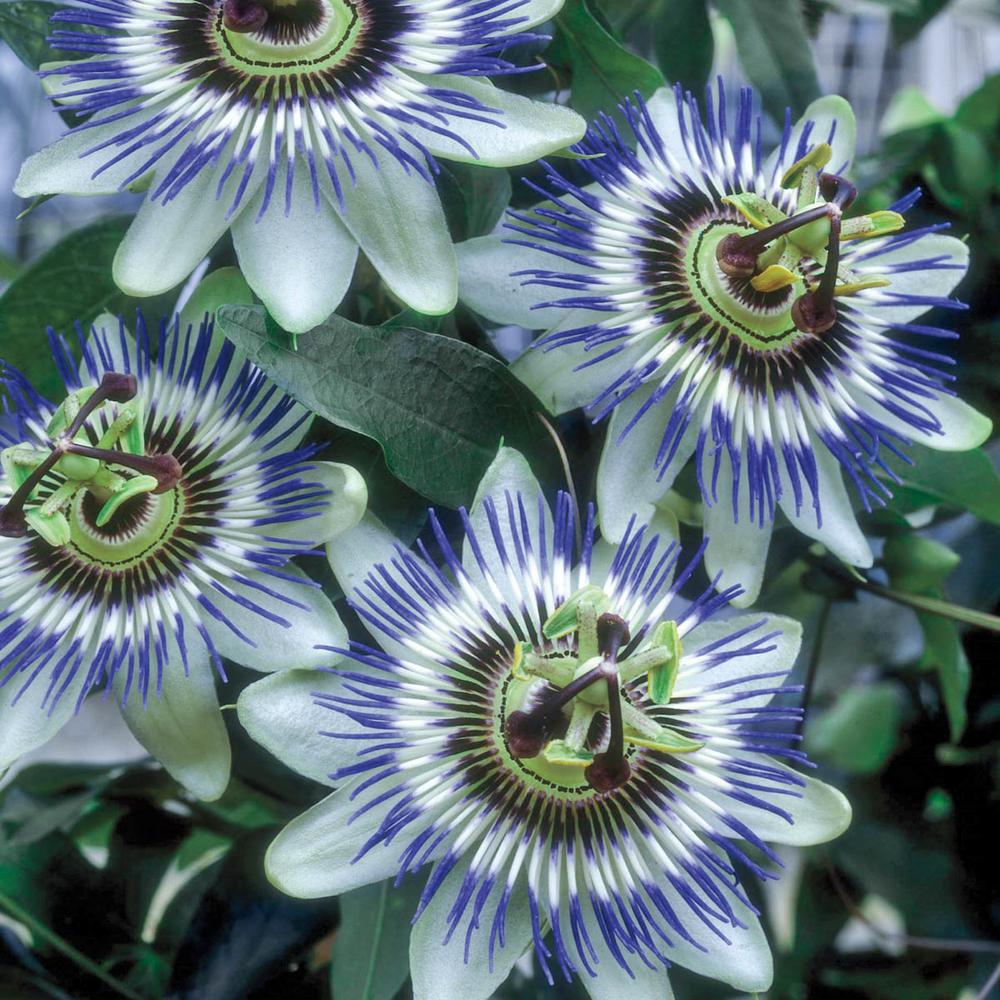 14. Sarsaparilla Tincture; Energy Boost
During your travels or experiences camping, you might experience fatigue and low energy. Sarsaparilla is a local plant in the Boreal forest that's related to Ginseng. It is actually where the flavour of root beer derives from. It can give you a boost of energy and starches to help you quit dragging your feet. Before going on your adventures, collect some Sarsaparilla and let it soak in at least 40% alcohol for a month or two in a dark place. Shake it every day. Keep a small bottle of this Sarsaparilla tincture in your first aid kit for a renewal of energy when you need it most.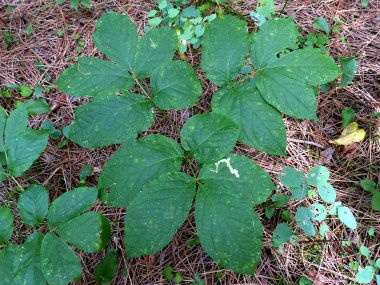 15. Bitters Formula; Digestive issues
Bitters are especially helpful for maintaining digestive health. They prime your stomach and help when you're eating unusual foods on your adventures that your stomach isn't used to. A useful blend of bitters are Dandelion root, Burdock root, Yellow Dock root, Fennel, and Peppermint that has been made into a tincture. Let these roots and herbs macerate in an alcohol for a month to 6 weeks, strain, and bottle. Digestive gut issues are some of the most prevalent among all people. I can't stress the importance of stomach health more.
16. Spilanthes; Tooth aches, Cankers, Mouth Sores
This is a very powerful plant. I still remember the first time I used it in a wild food/medicine class I was a part of. If you put the leaves of Spilanthes on your tongue, your mouth goes completely numb. It is extremely helpful when you have a tooth ache, cankers, and mouth sores. Let it macerate in alcohol for 6 weeks in a dark place and create your own small bottle of tincture to bring in your first aid kit.
17. Menstual Cramp Formula
Red raspberry leaves, Cramp Bark, and Nettle are great allies for menstrual cramps. Create your own tincture by letting these herbs macerate in alchohol for 6 weeks in a dark place. Shake daily. Take a tablespoon every half an hour until pain subsides. Simply knowing Red Raspberry while you're out camping can be of great aid to help soothe the menstrual cramps.
18. Urinary Tract Infection formula
Bearberry, Juniper, Yarrow, Cranberry are all allies when a UTI hits. Bearberry especially is a powerful remedy for this infection and can be used by itself. Create your own tincture out of these plants by allowing them to macerate in alchohol for 6 weeks in a dark place. Shake the medicine daily.
19. Black Tea; skin ailments such as insect bites, poison ivy, fungal infections, burns, and diarrhea.
An incredible resource in your first aid kit to tackle a multitude of issues. Soak the tea bags for all of the skin ailments and apply. For diarrhea, make a very strong tea and consume. Organic Matters has great quality sources of black tea.
20. Wood Ash; disinfectant
If you don't have anything else around, wood ash can be an important resource in keeping you safe on your adventures. If someone has cut themselves, wood ash can be a great disinfectant until you are able to get additional help. It can actually help to speed up wound healing, too. Just make sure it's cooled!
22. Lung formula
A tincture consisting of any or all of these plants including Mullein, Usnea, White Pine, Cedar, Elecampane, Licorice root (not for people with heart conditions), and Wild Cherry Bark will be of great aid with any lung condition, infection, or chest cold. When it comes to the Covid-19 pandemic, having a remedy for your lungs, along with a balanced diet and herbs to enhance your immune system are essential to defending yourself in every way possible. Create a tincture with these herbs. The higher the percentage alcohol the better, especially when it comes to extracting Usnea's medicine. These medicines are not in any way proven to help with the Corona virus, but could possibly help.
23. Willow Bark Tincture; pain relief
Willow bark contains salicylic acid which is a common ingredient in aspirin. It is an important constituent in it's ability to relieve pain. In the early spring, remove the bark off of the Willow tree and make a tincture with it for use in your first aid kit.


These are all my absolute essentials for my herbal first aid kit! Hope you enjoyed, and please share your favourites and what is most useful to you when you're on adventures in the comments section.
*All of this is for educational purposes only and is not intended to treat, diagnose and cure any diseases. Not to be used by adults who take prescription drugs and have serious health issues*
Red Flag Signs and Safety Concerns
Some conditions cannot be treated solely by herbal treatments. If you observe any of the following signs or symptoms, call 911 and safely evacuate to definitive care. This list is not exhaustive:
○ Bleeding that does not stop
○ Chest pain
○ Sudden loss of sensation anywhere in the body
○ Spinal pain, especially after a fall or impact greater than 15 feet
○ Loss of consciousness or responsiveness
○ Suspected bone fractures (pain won't abate after 20-30 minutes)
○ Partial or full thickness burns
○ Snake or mammal bites
○ Asthma attacks that are unresponsive to treatment or medications
○ Suspected stroke or heart attack
○ First time seizures or seizures of unknown origin
○ Severe allergic reactions
○ Persistent, localized, or severe abdominal pain.
○ Testicular pain of unknown origin
○ Fevers associated with severe headache or stiff neck
○ Sudden and severe headaches
○ Diarrhea or vomit with blood, or that persists despite treatment, or if person is unable to
hydrate.
○ Other signs or symptoms of serious injury
References
Gray, B. & Canadian Circumpolar Institute. (2011). The Boreal Herbal: Wild Food and Medicine Plants of the North. Whitehorse, YT: Aroma Borealis Press
Buck Tilton. Backcountry First Aid & Extended Care. (2002). WMI of NOLS. The Globe Pequot Press
Gladstar, R. Rosemary Gladstars Herbal Recipes for Vibrant Health. (2008). Storey Publishing
Canterbury, D and Jason A. Hunt. Bushcraft First Aid: A Field Guide to Wilderness Emergency Care. (2017). Adams Media.